7 Must-Have Premium Baby Outfits
Sep 22, 2023
Every parent knows the allure of premium baby clothes; they're not just outfits, but tiny statements of style and elegance.
In a world where first impressions matter, even for our littlest ones, this guide unveils the top 7 must-have luxury garments.
Dive in to discover pieces that are as unique as your baby, promising both comfort and an unbeatable flair.
The beauty of this outfit lies in its perfect blend of simplicity and elegance. A romantic pink frilled long-sleeved top paired with captivating floral leggings creates a trendy and chic look for your little one. Designed to be suitable for both spring and autumn seasons, it's the ideal ensemble for family gatherings and casual outings. With its unique design and romantic touches, your child is sure to be the center of attention.
This jumpsuit marries style with comfort. The delicate floral print combined with a playful bowknot creates an outfit that's perfect for both playdates and parties. Crafted with utmost care and precision, this Naia™ piece showcases why jumpsuits are a must-have in every baby girl's wardrobe.
For those warm summer days, this short-sleeve jumpsuit is the answer. A blend of soft pastels and vivacious florals, this outfit embodies the spirit of summer. The gentle material ensures maximum comfort, while the design promises countless compliments.
If there's one material that screams luxury and comfort in baby fashion, it's cotton crepe. This romper, with its intricate lace details and ruffle trim, is nothing short of exquisite. Designed to make your baby look like royalty, this piece is a testament to the luxuriousness of premium baby clothing.
Long-sleeved tees are essential, and when they come adorned with an all-over floral print, they transform from basic to chic. Made of ribbed cotton, this tee doesn't just look good but feels soft against your baby's skin, ensuring she stays comfortable all day long.
Perfect for a day out or a cozy day in, this set is the epitome of style meets comfort. The top, adorned with a ruffled bow, pairs beautifully with the floral Naia™ pants, making it an outfit that promises second glances.
An ensemble that speaks volumes about minimalist elegance. Crafted in crepe, this cami jumpsuit with a decorative bow accent is both contemporary and classic. A versatile piece, it can be paired with a cardigan for cooler days or worn as is during warmer months.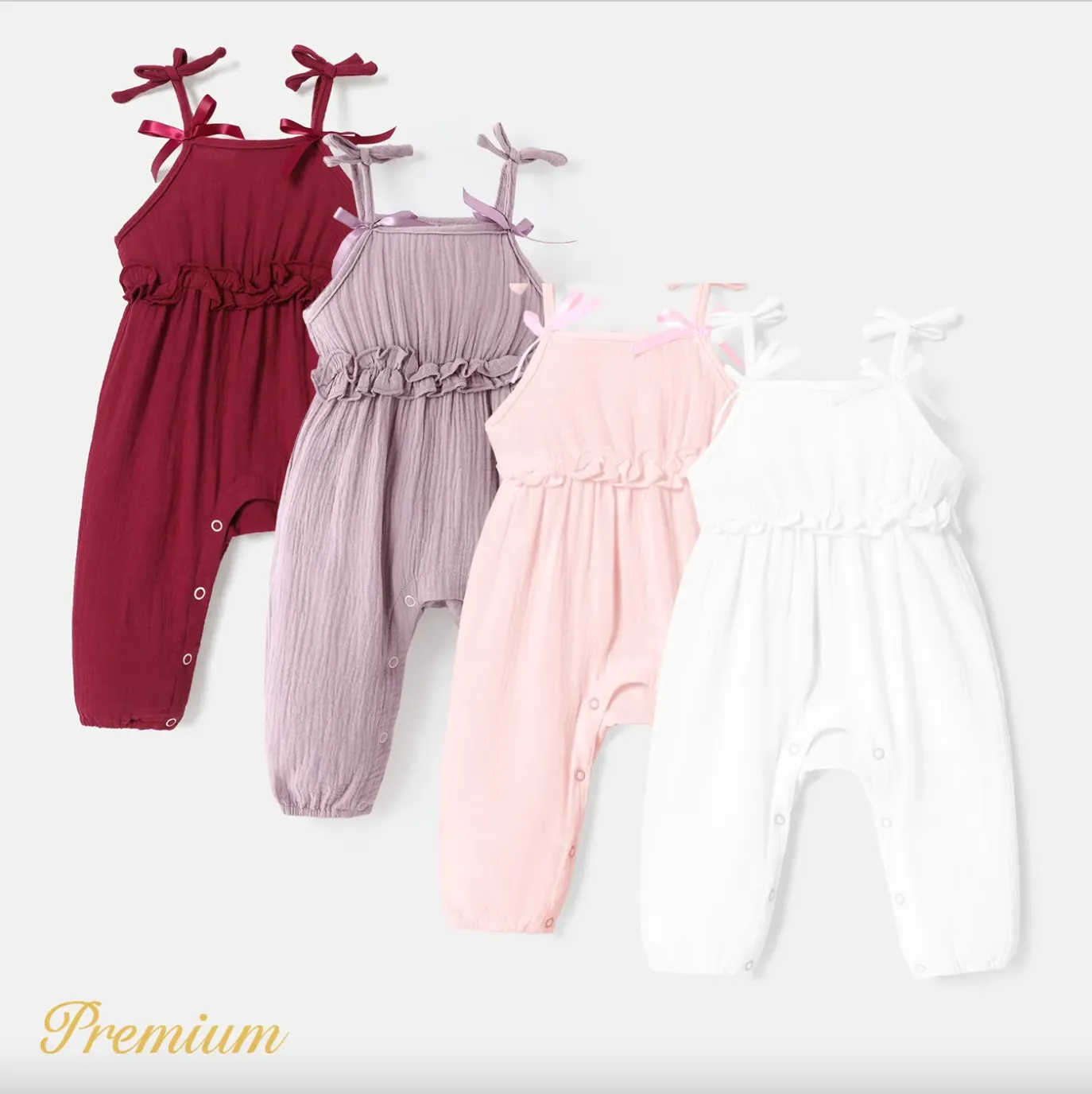 Conclusion
In the realm of tiny fashion, these outfits truly embody the essence of style and comfort. Every baby deserves to shine in the best, and what better place to begin the fashion journey than with the fabulous collection on the premium baby clothes page? Dive in and let the little ones strut their style!